Review by Paige Spilles
Explaining complex ideologies to our younger readers can be a struggle! In her book, The League of Super Feminists, French cartoonist and author Mirion Malle offers a useful, illustrated primer to all things related to feminism. Malle uses lively, conversational language and colorful cartoon-like illustrations to make big concepts easy to understand.
Malle's narrator, illustrated as a young, self-identified woman with a funky swath of pink hair, starts off by ensuring the reader this book won't be an attack on media, rather she declares she loves movies, TV shows, books, and stories of all kinds. A young character interjects, "Um, I can't think of many stories where girls are knights." This kicks off a discussion of "stereotypes." Malle then walks her young companion, along with the reader and other characters along the way, through short chapters covering the various concepts of representation, friendship, romance, beauty, gender and finally, intersectionality. Malle breaks down and explains these concepts all through the lens of feminism. In her chapter on beauty, Malle illustrates the different criteria a "beautiful" woman must meet through a full page drawing and goes on to list the serious consequences of those criteria, not just on women but also on men. Malle infuses points about racism and ageism throughout. Additionally, there are stand-alone panels which dig a bit deeper into related topics such as the Bechdel Test, consent, privilege and inclusive language. Malle covers a lot of territory!
Explanations are initiated throughout the book by younger characters asking questions of the candid narrator. Most of these issues will not be new to an average sixth grader, but what sets Malle's book apart from others is her use of the engaging medium of the graphic novel to allow a young reader to dig in deeper and in her conclusion, to consider the intersectionality of each concept. Racism, capitalism, homophobia, transphobia, ableism and fatphobia are some of the examples of intersectionality defined by the narrator. "The fight for feminism can't just be about women who are white AND rich AND straight, etc." The graphic novel format allows for Malle's tone to avoid sounding preachy or combative; ideas are presented in a friendly, inclusive voice. Malle's basic message is distilled down to positive uplifting exclamations like, "It's awesome, it's perfectly normal, it's life!" and "Be kind to your fellow human beings!"
The narrative format Malle employs makes this book ideal as a read aloud, allowing for young readers to ask their own questions and open conversations with a parent or trusted adult. Some material may be awkward or even controversial with certain readers or their parents, but these are the important discussions that often get overlooked or avoided.
Awards
Ontario Library Association's Best Bets 2020
Original Book:
Title: La ligue des super féministes
ISBN: 978-2360121120
Publisher: LA VILLE BRÛLE
Language: French
English-language Translation:
Translator: Aleshia Jensen
ISBN: 978-1770464025
Publisher: Drawn and Quarterly
You can purchase this book here.
*Book purchases made via our affiliate link may earn GLLI a small commission at no cost to you.
About the author: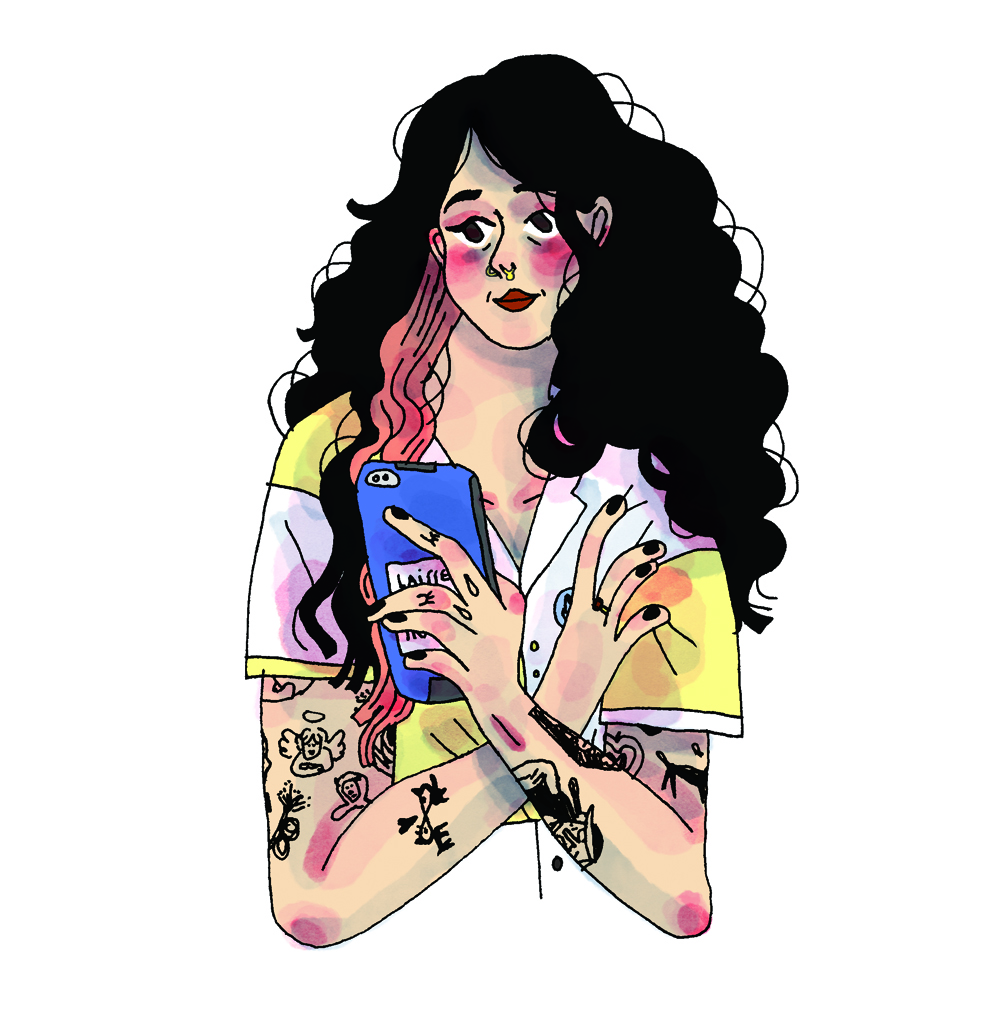 Mirion Malle is a French cartoonist and illustrator who lives in Montreal. She studied comics at the École Superieure des Arts Saint-Luc in Brussels before pursuing a Masters degree in sociology specializing in gender and feminist studies, via Paris Diderot and the Université du Québec à Montréal. Malle has published three books. The League of Super Feminists is her first book to be translated into English and was nominated for the 2020 Prix Jeunesse at the Angoulême International Comics Festival. https://drawnandquarterly.com/author/mirion-malle/
Author's blog: http://www.mirionmalle.com/
Follow her on Twitter
Translator info:
Aleshia Jensen is a French-to-English literary translator and former bookseller living in Tiohtià:ke/Montreal. Her translations include Explosions by Mathieu Poulin, a finalist for the 2018 Governor General's Literary Award for translation; Prague by Maude Veilleux, co-translated with Aimee Wall; as well as numerous graphic novels. She is also the co-founder of Writers Bloc, a community of translators centered around continued learning and knowledge exchange.
Reviewer: Paige Spilles
Paige Spilles is the HSMS Librarian at the American Community School in Amman, Jordan. She has previously worked in Muscat, Oman; Riyadh, Saudi Arabia; Nairobi, Kenya and Des Moines, IA, USA.
Curator of the second #IntlYALitMonth at Global Literature in Libraries Initiative:
Linda Hoiseth is the high school librarian at the American School of Dubai and has previously worked at schools in the US, Japan, Kuwait, Malaysia, Poland, Peru, Qatar, and India. She has a B.S. in English and Secondary Education, an M.S. in Curriculum and Instruction, and a graduate certificate in School Library Media. Linda is an IB workshop leader and a member of the ECIS Libraries Special Interest Group. Her husband Robb is her travel partner, and they both miss their two adult children who live in Minnesota. She's a fierce advocate for all students to have access to all the books. Follow her on Twitter.